7 Strategies to Increase Natural Traffic Through Guest Posting
Guest posting is an effective way to increase your natural traffic. Guest posting is a form of guest blogging that may help you reach out to new customers who are not familiar with your brand. It's also a great platform for increasing backlinks, which helps improve search engine rankings. In this blog post, we will cover 7 strategies that will help you get the most out of guest posting!
What Is Guest Posting and How Does It Work?
Guest posting is the process of writing articles for other websites. In exchange, you will receive a by-line and a link back to your website. When done correctly, guest posting can be an extremely effective way to increase traffic and improve your search engine rankings.
The first step in getting started with guest posting is finding high-quality websites that are relevant to your brand.
Put together a list of at least 30 target websites and make sure they fit these criteria:
– Has high traffic (at least 5,000 views per month)
– Covered topics in the same niche as you
The next step is finding an editor who will accept articles from you. Most blogs have their own guidelines for guest posting.

What Are the Advantages of Guest Blogging?
Because it's a mutually beneficial relationship, guest blogging is an excellent way to market your business. It works in tandem for both publishers and writers.
Publishers obtain fresh material that their audience may enjoy and value when the material is relevant, valuable, and of good quality.
There are several advantages to guest blogging for writers:
Builds brand recognition.

Develops connections.

Backlinks that improve site SEO are created as a result of this.

Boosts credibility & authority.

New audiences are reached.

Traffic is generated to their website as a result of this.

Increases the number of subscribers in their email list

Grows the number of people who follow you on social media

In seven easy steps, I'll show you how to develop a comprehensive guest posting strategy.
There are several crucial phases to creating a successful guest posting strategy. These stages assist you in laying a solid foundation for your plan by establishing clear objectives, expectations, and standards for determining which possibilities are best for you.
Find a way to help you reach your guest posting objectives.
Choose The Right Sites to Guest Post On

Craft A Strong Pitch Email

Make Sure to Offer Enough Value for The Site You Want to Guest Post On.

Write Engaging Titles

Be Unique in your Guest Post

Guest Post on Industry Related Sites

Be Careful with Backlinks
#Strategy 1. Choose The Right Sites to Guest Post On
The first step to getting the most out of your guest posts is to choose the right sites to post on. When looking for sites, make sure that they are relevant to your niche and have a high Authority. You can use tools like Moz's Open Site Explorer or Ahrefs' Site Explorer to determine a site's DA and Domain Rating (DR).

Another thing you should look for is the quality of the content on the site. Make sure that all of the articles on the site are well-written and informative. If not, your article may get lost in all of the noise.

Finally, make sure that you only pitch sites that allow guest posts. There are a lot of sites that don't accept guest posts, so it's important to do your research beforehand.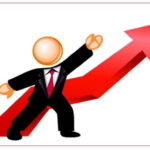 # Strategy 2. Craft A Strong Pitch Email
The next step is to craft a strong pitch email. When pitching a site, you want to make sure that your email stands out and catches their attention. Here are some tips for crafting a great pitch email:
Start with a brief introduction about yourself and your website

State the purpose of your guest post and why you think their site would be a good fit

Include links to some of your previous articles or blog posts

Make sure to include all of the relevant information (title, word count, etc)

Thank them for their time and let them know that you're looking forward to hearing back from them.
# Strategy 3. Make Sure To Offer Enough Value For The Site You Want To Guest Posting On.
Another way to increase your chances of getting accepted is by making sure that the site gets enough value out of allowing you to post on their website. There are a few things you can do here:
Your article should be at least 1000 words long, with an average time spent reading (TSR) >20 seconds per page

Include links to relevant articles or pages on their site in your blog posts wherever it makes sense and will provide value for readers

Provide one high-quality image within the body content section of your guest post  (make sure to include the source link)

If you're able to, offer to do a short interview with the site owner or one of their writers
By providing enough value for the site, you'll make it easier for them to say yes and help improve your chances of getting accepted.
# Strategy 4. Write Engaging Titles
One way to increase traffic is by writing attention-grabbing titles. When people see an interesting title, they're more likely to click on it and read what you have to say. Here are a few tips for writing irresistible headlines:
– Make sure your headline accurately reflects the content of your article
– Keep it brief and catchy – between 60-70 characters long
– Use power words to create a sense of urgency or excitement
– Use numbers (ie. "Seven Strategies To Increase Natural Traffic")
By following these tips, you'll be able to write headlines that will help increase traffic to your guest posts.
# Strategy 5. Be Unique in your Guest Posting
There are many bloggers on this planet that have already written about the same topic you've. There's no assurance that they'll include it on their social media channels or publish it on their blog for others to read if you just submit a copy of their exact article. Every guest post should be distinctive; produce fresh material. This will make it easier for blog owners to identify and accept your post, and more probable that they'll share it with their audience.
In order to make your guest post more engaging, you can:
– Write about a different perspective or take on the topic.

– Share personal experiences or case studies related to the topic.

– Offer unique tips, tools or resources that aren't commonly shared.

– Highlight data or findings from new studies related to the topic.

– Tell an interesting story related to the topic.
# Strategy 6. Guest Post On Industry Related Sites
Guest posting on industry-related sites can be a great way to increase organic traffic as well.

That's a lot of traffic! 20 million active blogs and guest posts generate around 100 million page views per month, which is just incredible.

In 2022, there will be millions of blog posts published per month. Out of those, millions will be from guest posts. This means that guest blogging is becoming a very effective way to increase traffic and exposure for your site over time.

Search engines like Google love links from relevant websites and if you target high authority sites it is likely that your link will rank higher in search results for whatever keyword or phrase you used in the article body.

Plus, this means I get credit for my content contribution when someone uses one of these pictures! But seriously… "When people do not use their real names online, they often assume an anonymous persona What's more important here? One's name, or one's actions?
# Strategy 7. Be Careful with Backlinks in Guest posting
When building links to your site, be careful not to violate Google's Webmaster Guidelines. Guest posting is a great way to build high-quality backlinks, but make sure all of the links you include in your post are followable. If you're unsure how to do this, consult with an experienced SEO professional.
Guest posting can also help improve your website's search engine ranking. When done correctly, guest posting can increase organic traffic by 20% or more.
However, it's important to remember that not all links are created equal.
– make sure the sites you link to are authoritative and relevant to your target audience.

– Use relevant keywords and hashtags throughout the article body, but don't overdo it – this can make your article look spammy and could result in lower rankings.

– You can include a link to your website or blog in your author bio, and make sure the anchor text is keyword rich. This will help build links and referral traffic to your site.
Conclusion
Guest posting can be a great way to increase organic traffic to your website. By following these seven tips, you'll be able to write guest posts that will help you achieve your desired results. Guest posting services like Blog Buddi can connect you with high-quality guest posting opportunities from reputable websites, we would love to collaborate with you and offer guest blogging services.
Do you have any tips on increasing organic traffic through guest posting? Share them in the comments below. Thanks for reading! 🙂